Take your old devices and trade them for cash.
We'll take any device, in any condition and completely rework them back to Square1 - while you get the best price based on condition, paid the same day*.
Why Choose Us?
We Buy in any Condition
Our in-house technicians specialise in taking damaged devices back to square one - that means we're happy to take your old mobiles, tablets, and consoles, no matter what condition they're in!
Secure Data Deletion
We take Data Protection seriously, which is why we offer a Data Deletion tool. Simply fill in the form and we will send you instructions directly to your email address.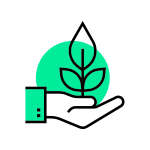 Help the Environment
We reuse and recycle every device that is sent into us, stopping them from reaching land fill and contributing to the damaging effect e-waste is having on the environment.
Free Postage & Returns
Postage is on us! We'll send you a freepost pack the same day, or print our pre-paid postage labels at home. If for any reason we find a problem with your device, we'll send it back free of charge.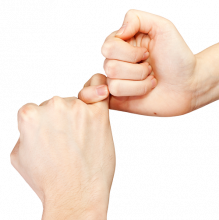 Price Pinky-Promise
There are no hidden fees, meaning the price you see is the price we'll pay.
Same Day Pay
Choose to get paid by bank transfer, and get your money the same day*.
Square1 are a company that aim to save on the amount of electronic waste we keep indoors or end up throwing into landfill. By recycling your old unwanted devices we can save polluting our planet and instead give older devices a new lease of life with a new owner, or if a device is beyond repair or use then it can be recycled responsibly in a way that won't damage our environment. The parts can then be reused for other purposes.
We understand there may be sensitive or personal data on your device that you have been unable to remove. We run a full, secure data wipe service to remove all data from devices in accordance with the Data Protection Act*, so you can sell to us with peace of mind that all your personal data will be securely removed
If we receive a device with a SIM or Memory card enclosed it will be destroyed.
* Devices which are beyond economical repair or cannot be physically data wiped will be recycled
Every order made with us is assigned an order number and you will receive regular email updates at each stage of the process. Each pack we send out contains a free returns label with a tracking number that you can check the status of your shipment at any time after you post to us. You can also view your Order History from your Account page.
Don't worry we all forget our passwords every now and then. So just simply go to log in but click on 'forgotten password' to be emailed your password reset options
No we don't require you to send the phone with its original box or accessories as we only pay you for the device, however if you wish to send them as well to get rid of them we will accept them.
No you do not need to have cookies enabled to use our website. We try to make things as user friendly for our customers as possible.